It's finally MARCH! Of course, those of us currently with snow on the ground know that we have a long way to go until it actually feels like spring, but the first of March always feels like a teeny tiny glimmer of light at the end of the tunnel. So until mother nature gets the memo, I'll be over here planning my backyard updates for spring and summer. Nate and I were at Target the other day and nearly stopped in our tracks when we came across the patio furniture setups. SO. CUTE. And affordable! Our wheels immediately started turning because the outdoor furniture we currently have was left from the previous owners (with the exception of our table and chairs which were hand-me-downs). We were planning on doing some updates inside our house, but our focus has shifted to the outside! Below are my current inspirations and favorite products for a serene, entertainment ready outdoor space.
Love the pergola strung with lights and the trees lining the fence.
THE SWING!! Also love the large outdoor area rug.
This convo set reminds me of this one that we saw at Target (below). I love that it has matching ottomans that slide out from under the chair.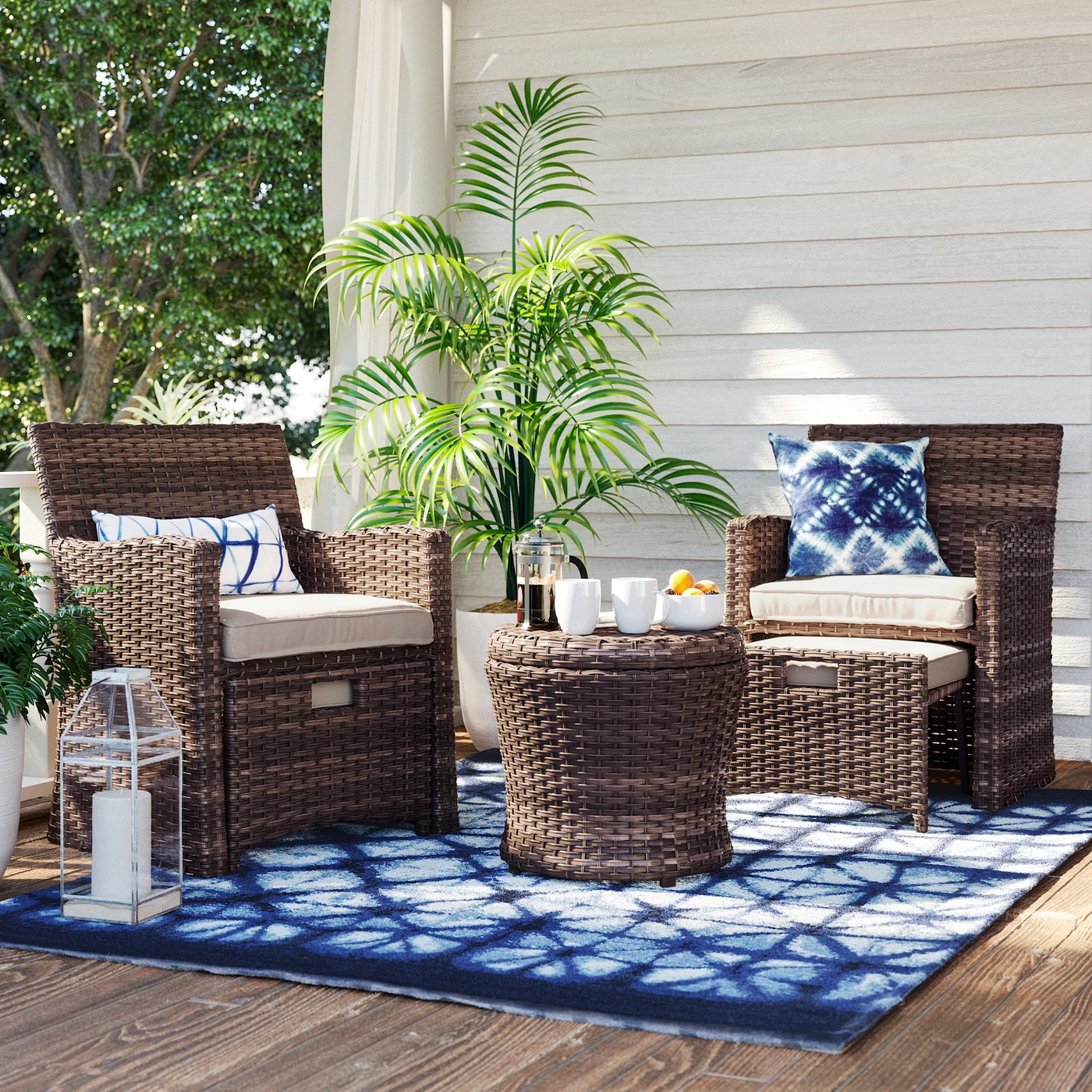 The conversation patio set I have my eye on. Obsessed with the fact that it has slide-out ottomans. Also, I'm DYING over the tie-dye pillows!! I'll be watching for those to pop up online or in Target stores in the coming weeks/months.
Love the black and white with tons of greenery.
Crisp white cushions with natural wood furniture.
Another Target set I love.
I'm a sucker for a sectional!
So cute how they put curtains around the pergola.
Have you ever seen a chicer outdoor space??